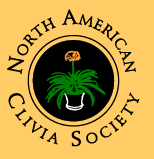 Home
Members Login
Membership
JOIN NOW!
Donate
Renew Membership
Calendar
Plant Shows
Gallery
NACS Store
Seed and Pollen Bank
Member's Auction
Clivia Terms
Publications
Links
Contact NACS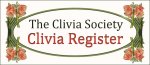 North American Clivia Society

The North American Clivia Society promotes and develops knowledge regarding the planting, cultivating, plant breeding, growing, showing, care, feeding, watering, nutrition, treatment and disease prevention of all varieties, relatives and derivatives of the Clivia plant. We are a Section 503(c)3 tax exempt organization.


 



Clivia and Agapanthus Breeding Presentation

John Craigie of Pine Mountain Nurseries in Australia will be speaking on "Clivia and Agapanthus Breeding" Friday, April 12th from 11:30 am to 12:30 pm in the Terra Cotta Room of the Terrace Restaurant at Longwood Gardens. While the lecture is free, Longwood's gate admission or membership is required. Please to Alan Petravich for more information and to obtain seating. You can also visit Pine Mountain Nurseries website at www.pinmountainnursery.com.au.






North American Clivia Society Board Changes

At the Annual General Membership Meeting of the North American Clivia Society, held March 16th during the Hungington Show, Kristen Pullen and Marc Hamel were elected to the Board of Directors. After several years of service, Robin Todd and Gloria Wier retired from the Board. Thank you Robin and Gloria for your service and expertise.






A request from the NACS webmaster. Please to the Webmaster when you encounter anything wrong with NACS. Since NACS is run by volunteers and the NACS website is large, sometimes errors are missed. Do not assume that NACS is aware of problems or that NACS is intentionally trying to do something wrong. Rather, explain the problem in an email so that a NACS volunteer can look into the problem. Thank you for your help in making NACS a more helpful source of information. If you would like to volunteer, then please let us know.